Newcastle launch bid to recruit Alex Grimaldo
The Magpies have finally secured a victory in the Premier League and the mood around the club has never been better. After grinding out a hard fought 1-0 victory over a heavily inconsistent Leeds United, Newcastle are now working towards a grand-stand finish to the transfer window. Newcastle have already secured the marquee signing of English International Kieran Trippier and bolstered their defense. Further forward, the Toons have secured the signature of Chris Wood & added a focal point to their attacking play. It seems that every player on the market has been linked with a move to St. James' Park in one way or the other. Although most of the links are fallacious in nature, there has been some positive movement with regards to incomings.
Eddie Howe is desperate to sign an attacking midfielder & another defender to bolster his squad. As a result the Magpies are desperately pursuing the Manchester United midfielder Jesse Lingard on a loan deal till the end of the season. Lingard has struggled to secure regular playing time at Old Trafford & is low down the pecking order at a club where his contract expires at the end of this season. Although they are making significant progress in their pursuit of Lingard, they don't plan to stop. A certain Spanish fullback has also been linked with a move to North-Western England & let us try to analyze this possible deal.
Who is Alex Grimaldo?
Alex Grimaldo is a Spanish left-back who is currently playing for Portugese giants Benfica. Alex came through the renowned La Masia at Barcelona & made over 200 appearances for the Barcelona B team. His ball playing ability was fairly evident during the initial days of his playing career but his path to the Barcelona first team was always destined to be a bumpy ride. Grimaldo's rise in the Barcelona academy came at a time when a certain Spanish fullback was running the show on the left side of the defense. His name was, Jordi Alba! With Barcelona refusing to offer Alex a contract extension, he made a tough choice & decided to permanently leave the club. Benfica wrapped up his  signature in the summer of 2016 in a deal worth 1.5 million euros. Barcelona will eventually collect a percentage of the total amount if he ever decides to move on from Benfica, something that looks likely to happen.
Newcastle's left fullback conundrum
Alex Grimaldo is a potential target for the Magpies as they look to find a replacement for Matt Ritchie. Eddie Howe has identified the defense as the major achilles heel in the squad. Having already secured the signature of Kieran Tripper, the right fullback situation looks solid. Newcastle are also pursuing the signing of Diego Carlos, the Sevilla centre-back, in order to form a solid defensive partnership with Jamal Lascelles. The left fullback situation is something that has troubled their build up play for a long time & it needs to be addressed as soon as possible.
Matt Ritchie has now cemented his position as the first choice left-back at the club. Xavier Manquillo is another player who can slot in at that position but both these players have failed to impress in a consistent manner. Matt Ritchie is someone who made a name for himself at Bournemouth with his attacking prowess on the left wing and therefore he is nothing short of a defensive liability. For a team like Newcastle, they are well aware of the fact that they won't see a lot of ball possession. In such a situation, defending with a low block becomes troublesome if your fullback is nothing but a passenger while defending.
Furthermore, Ritchie's attacking displays have also failed to impress as he has provided underwhelming deliveries into the box for the likes of Callum Wilson. Ritchie is also unable to link up play on the left wing with the likes of  Saint- Maximain & Joelinton which has caused major problems for the Magpies. This is where Alex Grimaldo can play a big part.
How he fits in & where does the deal stand?
After assessing Newcastle's problems in the left fullback situation, it's clear that Alex Grimaldo can play a major role in their bid for Premier League survival. Alex has the potential to slot in into the Magpies first 11 & thrive at St. James' Park. Having made more than a 150 appearances for Benfica, his experience of playing regular first team football is something that can help the team. His ball playing ability, unsurprising for a player who came through La Masia is something that is desperately needed for that Newcastle squad. Alex can link up play with the wingers & his deliveries into the box are a treat to watch. Eddie Howe focuses on playing out from the back and whipping balls into the box for Chris Wood & Callum Wilson once he recovers from injury. With Trippier on the right wing & potentially Alex on the left, Newcastle will add a cutting edge to their attacking play.
Newcastle are plotting a 17 million euros move for the player who has also been touted for a return to the Camp Nou. Barcelona are currently pursuing the signature of Nicolas Tagliafico & have lined up Grimaldo as a potential backup if they fail to sign Tagliafico. It's hard to imagine Alex rejecting a move back to Barcelona & thus his move to Newcastle potentially depends on whether the Blaugrana pull the trigger on the deal for their first choice target. But if Newcastle manage to secure his signature then one thing's for sure, he will add a lot of quality to a reeling squad.
Premier League outright winner odds: Manchester City 4/7 favourite
Premier League outright winner odds: Manchester City 4/7 favourite – originally posted on Sportslens.com
Manchester City? Liverpool? Chelsea? Whoever you believe will win the 2022/23 Premier League trophy, keep track of the latest odds and get the lowdown on the movers and shakers here.
Latest Premier League Outright Winner Odds at bet365
Already used these offers? There are more free bets to choose from – check out our list of the best betting sites.
Manchester City Look Unstoppable For Third Consecutive Title 
After some final day heroics from Pep Guardiola's side reminiscent to Sergio Aguero's stoppage time winner to seal the title in 2012, Manchester City enter the market as 4/7 favourites to retain their Premier League crown next season.
Having already secured the signature of Erling Haaland from Borussia Dortmund for a £51m fee, City have filled a considerable gap up front after failing to sign a striker last summer – unsuccessful in their pursuits of Harry Kane and Cristiano Ronaldo.
Manchester United are poised to spend big this summer as the Erik ten Hag era gets underway at Old Trafford, with Jurrien Timber a reported target for the former Ajax boss.
Liverpool couldn't believe their luck on Sunday when Philippe Coutinho put Aston Villa 2-0 up at the Etihad and looked set for a record-equalling 20th league title, only for Rodri and Ilkay Gundogan to spoil the party.
Chelsea will aim to bounce back under new ownership following a disappointing season including two cup final defeats, and are 16/1 to win the league next season.
Who Will Win The Premier League?
As implied by the Premier League outright winner odds.
Latest Football Free Bets
From Sportslens.com – Football News | Football Blog
Liverpool predicted XI vs Real Madrid: Team News, Prediction
Liverpool and Real Madrid are going to face each other in the Final of this year's UEFA Champions League, in Paris on Saturday.
It is not only about the history of the 2 teams, but also the managers have their own history to go by. Carlo Ancelotti and Jurgen Klopp are considered to be 2 of the greatest managers to have graced world football with their tactical masterclass. One urges his players to thrive on positional and counter pressing football, while the latter has build a hardcore pressing system, or aka gegenpressing. 
Without the shadow of a doubt, this final is going to live up to its hype. The history, the passion, the sense of redemption in each of the camps, the respect, professionalism and above all the support from the fans. While Liverpool are going to go out there on Saturday in a historic red colour jersey, dating back to late 19th century- early 20th century, Real Madrid are going to represent themselves as what they call- The Royal Whites.
While the Reds face some serious injury issues to deal with, before the Final, the Real Madrid side look well rested and ready to go.
The Royal Whites winning their La Liga title with 4 games left to spare, has certainly helped them before their trip to Paris for the Champions League showdown. No major concerns to look forward to, as Carlo Ancelotti has a full squad at his beck and call. And by complete squad, I mean full fit squad- with Hazard and Bale also returning to the fore, before the D-day.
However as things stand, it is Liverpool mainly who are to face the wrath of Lady Luck. With Thiago picking up an injury on the final day of the Premier League season, against Wolves, it seems Klopp will have some work to do in order to find the perfect back-up to the Spaniard- who has been exquisite this season. 
Other than that, Firmino has already returned while his national & club teammate, Fabinho, is set to mark his return in the Final on Saturday- after being out of the side for almost 2 weeks. Meanwhile, Salah and Van Dijk are also set to mark a full return in the Final- while the Egyptian did get a runout against Wolves, Van Dijk was given a complete rest so that Klopp can have the Dutchman's 100%. 
How can Liverpool lineup vs Real Madrid
Be it however the Reds line-up, there will be some major changes from the side that played on the final matchday of the Premier League, against Wolves. One of the things to keep in mind, going into the final, would be that the teams are allowed to make 5 substitutions each. So Jurgen Klopp, along with Carlo Ancelotti, will look to make sure that even the bench stays strong.
#1
Primarily, one of the most obvious line-ups that we could see on the final day would keep out Konate and Keita out of the side. This will mean that Alisson will start in goal – as the Premier League Golden Glove winner has been a sensation for the Reds, this season- with Trent, Matip, Van Dijk and Robertson forming a strong line of the back 4 to protect the Brazilian custodian from getting too exposed.
Followed by Henderson, Fabinho and Curtis Jones in the midfield. And in the attack, Salah, Mane and Diaz making up our front three.
A less likely line-up to go by, considering Jones' inclusion in the mid 3. But, one of the few permutation & combinations that Klopp and his team would certainly wrap their minds around.
Liverpool predicted XI vs Real Madrid: Alisson; Trent, Matip, Van Dijk, Robertson; Henderson, Fabinho, Jones; Salah, Mane, Diaz.
#2
Now, coming to one of the few more talked about line-ups, from the Reds' perspective, going into the Final. Although, Klopp has resounded his optimism on Thiago's speedy recovery, it highly unlikely for the Spaniard to start the game- given the extend of the injury and the number day left before the match. A certain miracle, only, can bring back Thiago in the playing XI- and miracles do happen in football.
But barring all that, I must not rely on one of the fewest most chances of his return, rather let's get our focus back on another possible line-up that Klopp could put up against Madrid.
Considering Konate's physical and pace prowess as a Centre Back, the German might look to his young French wall to cover for Trent in order to stop Madrid's pacy Brazilian, Vinicius Jr, in going forward. As Michael Cox said in the recent podcast done by The Athletic, "Ibrahima Konate has got that physical aspect, and the speed aspect that Matip lacks. So, Jurgen Klopp might look to the youngster in order to provide that defensive stability, against the likes of Vinicius Jr."
Other than that, as we said above, there is a high chance that Curtis Jones might not start the game as Jurgen Klopp would look to Naby Keita to cover for that absence of Thiago on the left side of the midfield. With Salah, Mane and Diaz, remaining the constant fron three in both of the predictions.
Liverpool predicted XI vs Real Madrid: Alisson; Trent, Konate, Van Dijk, Robertson; Henderson, Fabinho, Keita; Salah, Mane, Diaz.
Note: Not to mention, if Thiago returns (and that's a big if) – owing to a miracle and a good support from the physios – the midfield 3 would not change; Henderson, Fabinho and Thiago would start, as it was supposed to be.
Tottenham Hotspur are set to part ways with Giovani Lo Celso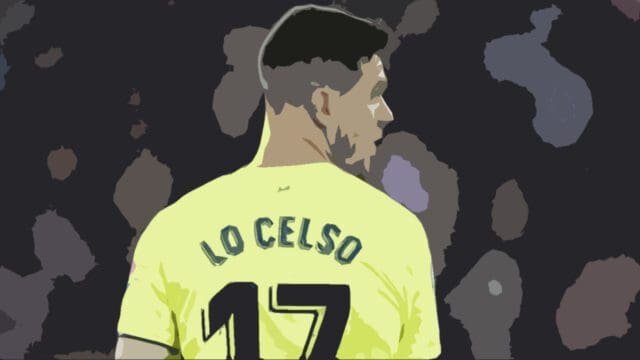 Villarreal took Giovani Lo Celso on loan from Tottenham Hotspur on the deadline day of the January transfer window.
His overall performance in the second half of the season was quite satisfactory for Unai Emery's side, especially the solid form that he had in the UEFA Champions League which has convinced the Villarreal manager to sign him on a permanent deal this summer.
In order to 'strengthen this summer', the Tottenham Hotspur man and Edinson Cavani have been identified as targets for Villarreal.
That's according to Téléfoot journalist Julien Maynard, who states Unai Emery's side will face 'important competition nevertheless' to sign the duo.
The attacking midfielder arrived at the "express request" of the former Arsenal coach. Lo Celso during his spell at PSG played under Unai Emery. Emery after the Argentine's terrific performance has written his name in bold letters for his project at Villarreal next season.
As it stands, there is no agreement with the Argentine or with Tottenham Hotspur. The latter intends to 'get rid of him' as the player is not included in Conte's plans.
Villarreal are ready to offer £18m, plus a per cent of the future sale. It will not be an easy operation as there is gonna be a lot of competition in the signing of the Argentine. A lot of European clubs are keeping a close eye on the status of Giovani lo Celso. He has amused a lot of scouts of major clubs with his excellent performance. Despite the competition, Villarreal are still keen to sign Giovani Lo Celso. Even though he has adapted very well at the Spanish club, the circumstances meant he had to largely operate as a second striker, which is not his preferred position.
Another Spanish side Real Betis have "shown interest" in their former player Lo Celso. He was a part of the Real Betis squad from the year 2008 till 2020. He had an amazing spell at the club where he managed to score 9 goals and provided a decent amount of assists in his 32 appearances for the club. Due to their economic situation, they could sign him on a loan deal, an option that Spurs 'do not contemplate'.
On the other hand, Villarreal are ready to approach with £18m to sign their manager's "number one target". This is a great opportunity for Spurs to increase their transfer budget by selling the player for a minimum price of £18m or more.
Emery's side will have to get approval from Lo Celso and then find an agreement with Spurs to carry out the deal this summer.