Conte to bolster attack, as Spurs close in on Adama Traore
Since the arrival of Antonio Conte, Spurs have looked much more compact and stable in terms of going forward. The balance between the defense and the attack has been on par with the expectations. But, we all know it takes time to bring a team out of their rustiness.
Although, Conte has had a lot to say about Spur's poor run of form, before his arrival. The Italian has mentioned his concerns regarding the inability of the top players at the club to perform under pressure. The likes of Kane, Moura, Dele Alli, have all run pale. Leaving Son Heung-min as their sole consistent performer. However, Spurs are getting back in the shape. And now that transfer window is in its closing stages, Conte and Spurs feel the need of bringing in a new face in the squad. Just to freshen up the scheme of things.
The Lilywhites are after a Spanish speedster, who has been wreaking havoc in the Premier League since his arrival.
Who is Adama Traore?
Nowadays, not many talk about Spanish players. And when someone does, then curiosity just take over every other feeling. Likewise, the Premier League has got a few Spanish players to talk about. But the player who has sparked the treat, recently, is really the one from the creams.
During his time in Spain, Adama Traore played in the Barcelona B team. A La Masia product, and was attracting worldwide attention already. After his arrival on the English soil, he spent a short stint at the Villa Park in the 2015/16 season. 20 at the time, Traore started looking for new pastures and found one with Middlesbrough, in the summer of 2016. He starred the show there in his debut season. Winning the Middlesbrough's Fans' Player of the Year, Young Player of the Year and Players' Player of the Year awards.
Although, his years prior to his days here at the Wolverhampton Wanderers, are not much talked off. No one can disregard the fact that Traore has developed into what he is now because of his early playing years.
Considered the breakthrough point in his career, Traore joined Wolves in the 18/19 season. He has not looked back since then. He developed as a beast under Nuno Espirito Santo, former Wolves manager. The Portuguese was able to work with the abilities Traore already possessed, and curated his skills accordingly. In the subsequent seasons, Traore started wreaking havoc in the oppositions' camp. He has hence been regarded as one of the most feared wingers in the Premier League. It is only fair though! Since there are only a few players in the world football right now who can outrun Virgil Van Dijk. And the Spanish "Usain Bolt" is certainly one of them.
How can Spurs benefit from Traore?
No wonder that, just a couple of months after his return to the Premier League Antonio Conte has been heavily linked with the winger. After the recent rumors taking a serious turn. It has returned a mix reaction from the fans. While it still has not been confirmed, yet many fans and experts alike, are calling it a done deal already.
But, keeping all the "what ifs" and "maybes" aside. If we look into the technical aspect of things, the London club could actually benefit from this deal. Spurs have lacked the presence of a good winger in their squad, lately.
While they have got a decent midfield, and a world class attacker in Harry Kane. They have highly missed a good winger's presence from the squad. A prime Lamela is certainly being missed. But everyone should be allowed to move on. Where Son Heung-min has literally filled in almost all the positions for Tottenham Hotspurs, Conte is not the manager who can go on with the fact that his team lacks in the wing plays.
At the rate football is progressing, modern day aspect of the games ask you to pace up and be a part of the fast paced games. A level at which Spurs are languishing behind. Although the likes Bergwijn and Moura do step up from time-to-time and deliver. But then the problem of consistency arises.
That is where someone like Adama Traore comes in. He has the ability to drive the plays forward, and take into opposition's halves. With the constant shimmy up and down the flank, Traore generally ends up troubling his countering defender. It is hard to defend someone, who can outrun you, put crosses in for your teammates, and even score bangers themselves.
Can Traore fit into the Spurs' squad?
Primarily, Conte and Spurs will be eyeing to get a bargain for the Spanish winger. Due to his lack of performances lately, Wolves are not in a place to put a higher bid on the table for their "Beast". Although it still has not been confirmed, from either of the sides. But, if it is to happen then it will be interesting to watch, how the Wolves side cope with his departure. It is a food for thought for another day.
Meanwhile, it looks like Conte is the running away with this deal. If the Italian is able to curate the skills Traore already possess, and work on them. Then we are looking at an Elite winger. And talking about adaptability, well it should not be a matter of concern. Mainly because the system Spurs play in currently, someone like Traore can play a big part in it.
Well, time will tell if Traore will ever make it to London or not. And if he does, will he continue writing his success story or will he succumb to the White Hart curse?! We shall see.
Premier League outright winner odds: Manchester City 4/7 favourite
Premier League outright winner odds: Manchester City 4/7 favourite – originally posted on Sportslens.com
Manchester City? Liverpool? Chelsea? Whoever you believe will win the 2022/23 Premier League trophy, keep track of the latest odds and get the lowdown on the movers and shakers here.
Latest Premier League Outright Winner Odds at bet365
Already used these offers? There are more free bets to choose from – check out our list of the best betting sites.
Manchester City Look Unstoppable For Third Consecutive Title 
After some final day heroics from Pep Guardiola's side reminiscent to Sergio Aguero's stoppage time winner to seal the title in 2012, Manchester City enter the market as 4/7 favourites to retain their Premier League crown next season.
Having already secured the signature of Erling Haaland from Borussia Dortmund for a £51m fee, City have filled a considerable gap up front after failing to sign a striker last summer – unsuccessful in their pursuits of Harry Kane and Cristiano Ronaldo.
Manchester United are poised to spend big this summer as the Erik ten Hag era gets underway at Old Trafford, with Jurrien Timber a reported target for the former Ajax boss.
Liverpool couldn't believe their luck on Sunday when Philippe Coutinho put Aston Villa 2-0 up at the Etihad and looked set for a record-equalling 20th league title, only for Rodri and Ilkay Gundogan to spoil the party.
Chelsea will aim to bounce back under new ownership following a disappointing season including two cup final defeats, and are 16/1 to win the league next season.
Who Will Win The Premier League?
As implied by the Premier League outright winner odds.
Latest Football Free Bets
From Sportslens.com – Football News | Football Blog
Liverpool predicted XI vs Real Madrid: Team News, Prediction
Liverpool and Real Madrid are going to face each other in the Final of this year's UEFA Champions League, in Paris on Saturday.
It is not only about the history of the 2 teams, but also the managers have their own history to go by. Carlo Ancelotti and Jurgen Klopp are considered to be 2 of the greatest managers to have graced world football with their tactical masterclass. One urges his players to thrive on positional and counter pressing football, while the latter has build a hardcore pressing system, or aka gegenpressing. 
Without the shadow of a doubt, this final is going to live up to its hype. The history, the passion, the sense of redemption in each of the camps, the respect, professionalism and above all the support from the fans. While Liverpool are going to go out there on Saturday in a historic red colour jersey, dating back to late 19th century- early 20th century, Real Madrid are going to represent themselves as what they call- The Royal Whites.
While the Reds face some serious injury issues to deal with, before the Final, the Real Madrid side look well rested and ready to go.
The Royal Whites winning their La Liga title with 4 games left to spare, has certainly helped them before their trip to Paris for the Champions League showdown. No major concerns to look forward to, as Carlo Ancelotti has a full squad at his beck and call. And by complete squad, I mean full fit squad- with Hazard and Bale also returning to the fore, before the D-day.
However as things stand, it is Liverpool mainly who are to face the wrath of Lady Luck. With Thiago picking up an injury on the final day of the Premier League season, against Wolves, it seems Klopp will have some work to do in order to find the perfect back-up to the Spaniard- who has been exquisite this season. 
Other than that, Firmino has already returned while his national & club teammate, Fabinho, is set to mark his return in the Final on Saturday- after being out of the side for almost 2 weeks. Meanwhile, Salah and Van Dijk are also set to mark a full return in the Final- while the Egyptian did get a runout against Wolves, Van Dijk was given a complete rest so that Klopp can have the Dutchman's 100%. 
How can Liverpool lineup vs Real Madrid
Be it however the Reds line-up, there will be some major changes from the side that played on the final matchday of the Premier League, against Wolves. One of the things to keep in mind, going into the final, would be that the teams are allowed to make 5 substitutions each. So Jurgen Klopp, along with Carlo Ancelotti, will look to make sure that even the bench stays strong.
#1
Primarily, one of the most obvious line-ups that we could see on the final day would keep out Konate and Keita out of the side. This will mean that Alisson will start in goal – as the Premier League Golden Glove winner has been a sensation for the Reds, this season- with Trent, Matip, Van Dijk and Robertson forming a strong line of the back 4 to protect the Brazilian custodian from getting too exposed.
Followed by Henderson, Fabinho and Curtis Jones in the midfield. And in the attack, Salah, Mane and Diaz making up our front three.
A less likely line-up to go by, considering Jones' inclusion in the mid 3. But, one of the few permutation & combinations that Klopp and his team would certainly wrap their minds around.
Liverpool predicted XI vs Real Madrid: Alisson; Trent, Matip, Van Dijk, Robertson; Henderson, Fabinho, Jones; Salah, Mane, Diaz.
#2
Now, coming to one of the few more talked about line-ups, from the Reds' perspective, going into the Final. Although, Klopp has resounded his optimism on Thiago's speedy recovery, it highly unlikely for the Spaniard to start the game- given the extend of the injury and the number day left before the match. A certain miracle, only, can bring back Thiago in the playing XI- and miracles do happen in football.
But barring all that, I must not rely on one of the fewest most chances of his return, rather let's get our focus back on another possible line-up that Klopp could put up against Madrid.
Considering Konate's physical and pace prowess as a Centre Back, the German might look to his young French wall to cover for Trent in order to stop Madrid's pacy Brazilian, Vinicius Jr, in going forward. As Michael Cox said in the recent podcast done by The Athletic, "Ibrahima Konate has got that physical aspect, and the speed aspect that Matip lacks. So, Jurgen Klopp might look to the youngster in order to provide that defensive stability, against the likes of Vinicius Jr."
Other than that, as we said above, there is a high chance that Curtis Jones might not start the game as Jurgen Klopp would look to Naby Keita to cover for that absence of Thiago on the left side of the midfield. With Salah, Mane and Diaz, remaining the constant fron three in both of the predictions.
Liverpool predicted XI vs Real Madrid: Alisson; Trent, Konate, Van Dijk, Robertson; Henderson, Fabinho, Keita; Salah, Mane, Diaz.
Note: Not to mention, if Thiago returns (and that's a big if) – owing to a miracle and a good support from the physios – the midfield 3 would not change; Henderson, Fabinho and Thiago would start, as it was supposed to be.
Tottenham Hotspur are set to part ways with Giovani Lo Celso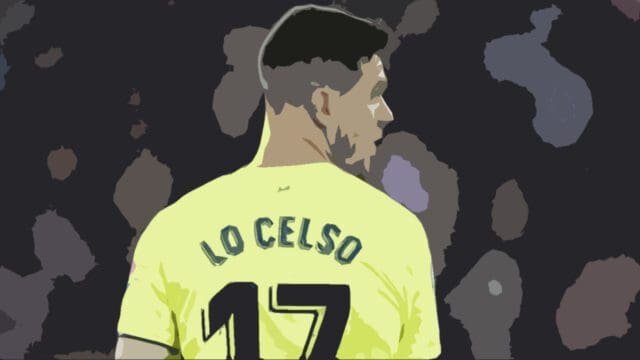 Villarreal took Giovani Lo Celso on loan from Tottenham Hotspur on the deadline day of the January transfer window.
His overall performance in the second half of the season was quite satisfactory for Unai Emery's side, especially the solid form that he had in the UEFA Champions League which has convinced the Villarreal manager to sign him on a permanent deal this summer.
In order to 'strengthen this summer', the Tottenham Hotspur man and Edinson Cavani have been identified as targets for Villarreal.
That's according to Téléfoot journalist Julien Maynard, who states Unai Emery's side will face 'important competition nevertheless' to sign the duo.
The attacking midfielder arrived at the "express request" of the former Arsenal coach. Lo Celso during his spell at PSG played under Unai Emery. Emery after the Argentine's terrific performance has written his name in bold letters for his project at Villarreal next season.
As it stands, there is no agreement with the Argentine or with Tottenham Hotspur. The latter intends to 'get rid of him' as the player is not included in Conte's plans.
Villarreal are ready to offer £18m, plus a per cent of the future sale. It will not be an easy operation as there is gonna be a lot of competition in the signing of the Argentine. A lot of European clubs are keeping a close eye on the status of Giovani lo Celso. He has amused a lot of scouts of major clubs with his excellent performance. Despite the competition, Villarreal are still keen to sign Giovani Lo Celso. Even though he has adapted very well at the Spanish club, the circumstances meant he had to largely operate as a second striker, which is not his preferred position.
Another Spanish side Real Betis have "shown interest" in their former player Lo Celso. He was a part of the Real Betis squad from the year 2008 till 2020. He had an amazing spell at the club where he managed to score 9 goals and provided a decent amount of assists in his 32 appearances for the club. Due to their economic situation, they could sign him on a loan deal, an option that Spurs 'do not contemplate'.
On the other hand, Villarreal are ready to approach with £18m to sign their manager's "number one target". This is a great opportunity for Spurs to increase their transfer budget by selling the player for a minimum price of £18m or more.
Emery's side will have to get approval from Lo Celso and then find an agreement with Spurs to carry out the deal this summer.